Event

ILVO visit to Zeewaar and Nioz
Photos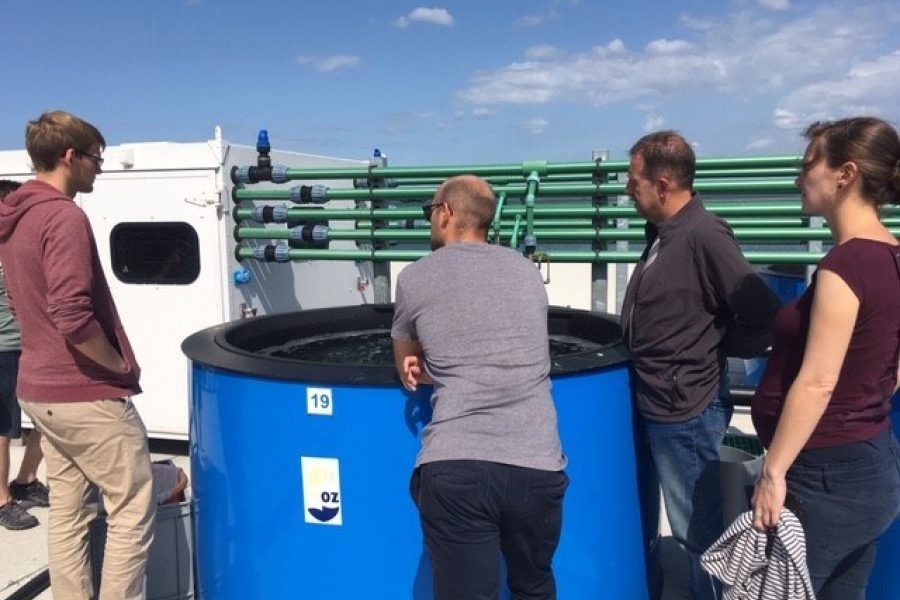 On Wednesday 7 August, a delegation from ILVO visited NIOZ (Royal Netherlands Institute for Marine Research) and Zeewaar (two Dutch partners from Valgorize).
Visit NIOZ: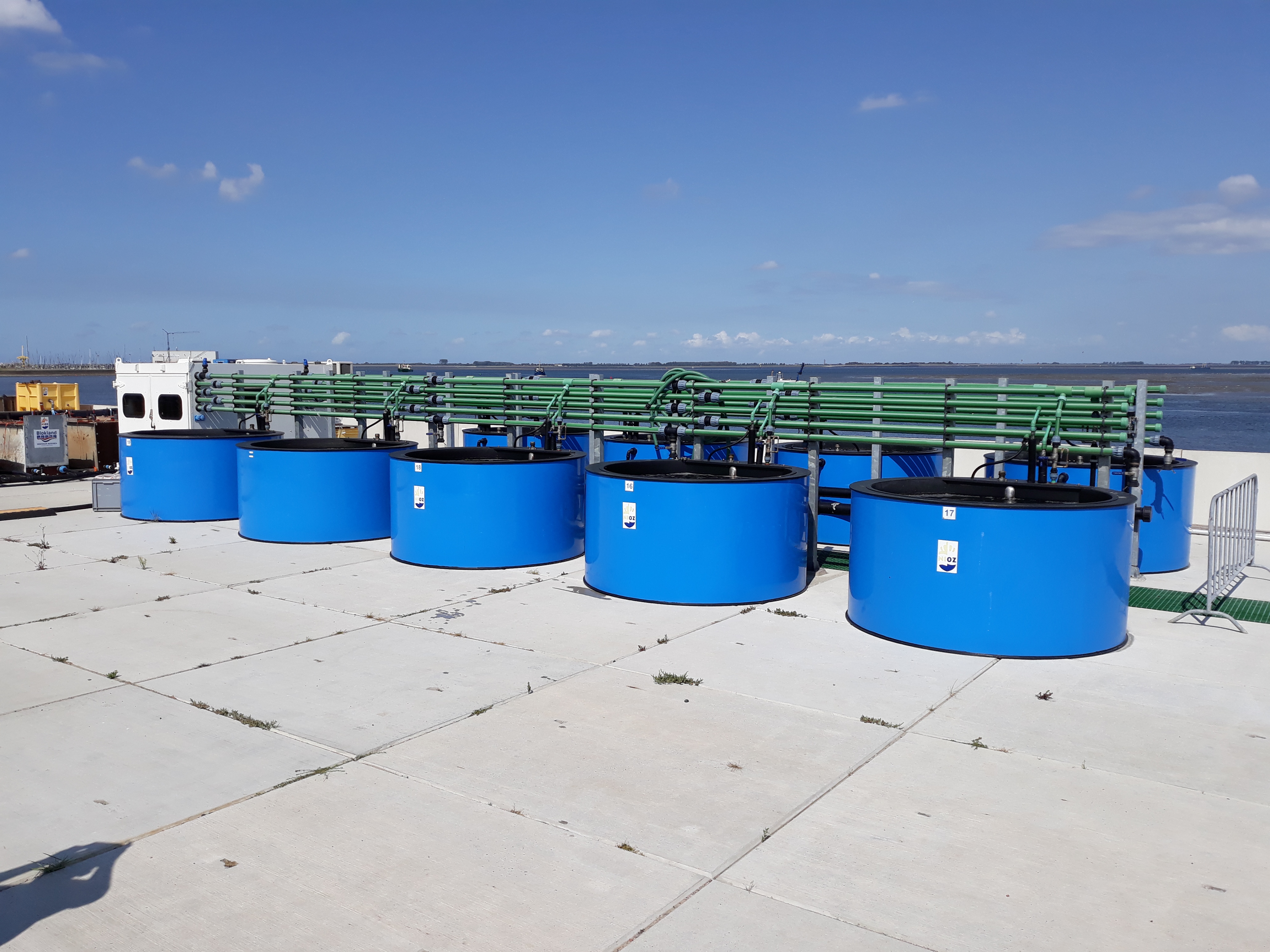 These cultivation barrels contain 1,500 litres of filtered Oosterschelde water kept at the right temperature and can be covered to filter strong sunlight. By regulating the level of light in these tanks, growth differences between different species of algae can be mapped out. A continuous stream of water, keeps the seaweed moving. By regulating the levels of light, nutrients and water movement in these tanks, the composition of these algae can be changed which may impact their taste.
Nutritionally enriched seawater is pumped into these algae bioreactors, while an LED panel provides light to promote growth. Different conditions, i.e. nutrients, light and growth rate, influence the biochemical composition, quality and possibly even the taste of the algae. Taste may be dependent on the levels of pigments, proteins, fats or sugars.
Visit Zeewaar:
Zeewaar's seaweed farm is located in the Jacoba Bay of the Eastern Scheldt. It is located right behind the famous Delta Works that prevent the North Sea from flooding the low-lying Netherlands. The farm's location is ideal for seaweed cultivation, as the area is protected against storms as well as boat traffic and tourism. The seaweed installation is designed to withstand even exceptionally severe storms, with 7-meter-long steel poles sunk into the seabed. Between these poles, thick ropes are held afloat by buoys, thus forming the "roof" of the seaweed farm. Ropes tied to this surface-level roof form the underwater structure on which the seaweed grows.